HOUSTON, TX – A teenage boy killed two men armed men who were wearing masks as they and an accomplice attempted to break into a home last week.
The home was occupied at the time by an adult woman, a 12-year-old boy, and two 17-year-old boys, Harris County Sheriff Deputies told KWTX.
The incident occurred Friday evening in the 16000 block of First Street. Harris County Sheriff Ed Gonzalez tweeted that three masked armed men attempted to enter a home forcibly.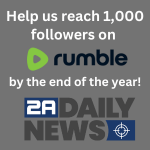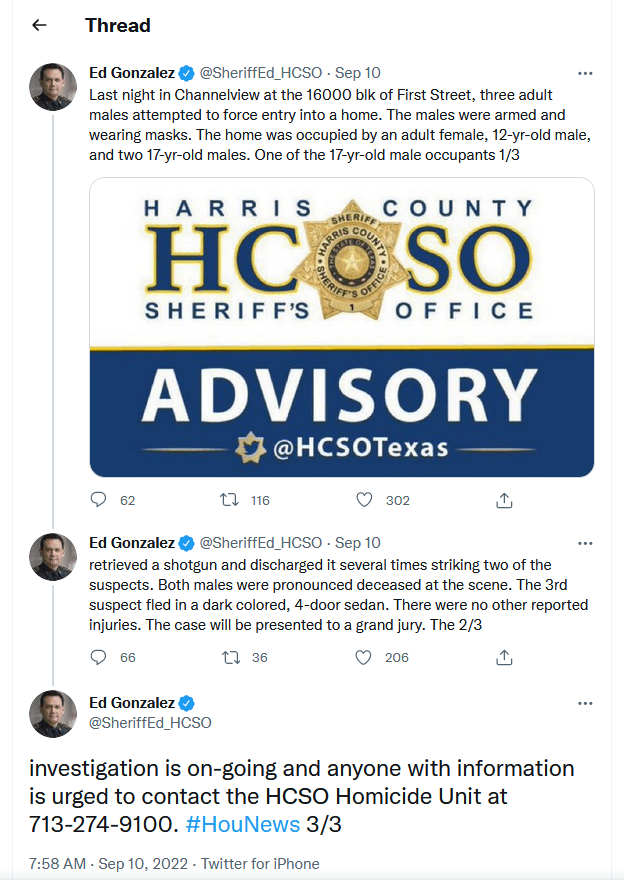 "One of the 17-yr-old male occupants retrieved a shotgun and discharged it several times striking two of the suspects. Both males were pronounced deceased at the scene," Gonzalez tweeted. "The 3rd suspect fled in a dark colored, 4-door sedan. There were no other reported injuries."
Gonzalez also tweeted that the investigation is still ongoing.
OUR TAKE:
Congratulations to the young 17-year-old hero for his quick thinking and life-saving actions.
This is a potent reminder of the importance of gun owners teaching their children or their younger relatives gun safety and proficiency.
Start them young because you never know when they may need to defend themselves or others.