Greg Pruett is the Chief Editor of 2nd Amendment Daily News.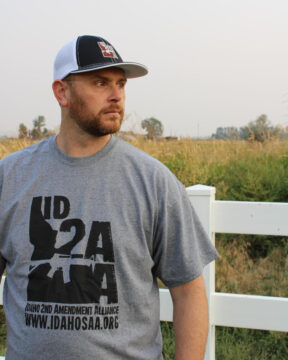 Greg has been a 2nd Amendment Activist for nearly ten years and helped bring Constitutional Carry to the State of Idaho. Greg currently serves as the President and Founder of the Idaho Second Amendment Alliance.
In 2021, Greg launched 2nd Amendment Daily News to bring Americans pro-2nd Amendment news and to cover the news from the perspective of someone who has actually been fighting for gun owners on the front lines.
2nd Amendment Daily News will bring you not only news from the fight to protect the right to keep and bear arms but also videos, commentary, reviews, and more from the firearm community!
Be sure to subscribe to our newsletter today!