SAN ANTONIO- A peeping tom was taught a lesson he probably won't forget at the hands of shots fired by the father of a girl he was looking at through her bedroom window.
Police responded to the call at about 10:30 p.m. Wednesday in the 6800 block of Seco Creek and told WFAA that the man's daughter reported that someone was looking at her through her bedroom window.
When the father confronted the man standing outside his daughter's window, he said the man pulled out a knife and lunged at him. WFAA reported that the father pulled out a gun and fired several shots toward the man.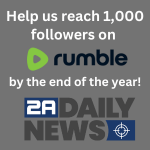 Police said they did not find anyone in the area with gunshot wounds. They described the peeping tom as a man in his 30s with a beard. Police also told WFAA that the father is not expected to be charged.
OUR TAKE:
Congratulations to the father for defending himself against this pervert.  If possible, we would have encouraged the father to aim lower at the waist area. This man doesn't intend to put that part of his body to good use, so there is no real point in him keeping them.