NEW ORLEANS – Police in New Orleans have reported that a 17-year-old was shot in the neck while attempting an armed carjacking on a gun owner just before 7 p.m. on Thursday, April 14th.
According to police, a 48-year-old man had just parked his car and was walking into his home when a vehicle containing two 17-year-olds drove was driven in reverse down the man's street.
Nola.com picks up the story: The man watched as one of the teens got out of the passenger side, pointed a gun at him and demanded his keys.
"The man told police he flung his keys, took cover under a nearby car and pulled out a pistol," nola.com reported. "He said he saw one teen by his vehicle, pointing a gun at him. The man told police he fired a single gunshot at the teen then ran for his house."
According to media reports, the carload of teens drove away — and headed directly to the hospital. When they arrived at the Tulane Medical Center, one of the 17-year-olds was unresponsive after suffering a gunshot wound to the neck.
Police recovered two pistols, one of which was stolen, from the accomplice, who admitted to participating in the botched car-jacking attempt.
The law enforcement source told reporters that police planned to book both 17-year-olds on charges of armed robbery and illegal possession of a gun.
This carjacking isn't an isolated incident, either. Last month, New Orleans police charged four teenagers with murder after an attempted carjacking led to the horrific dragging death of a 73-year old woman.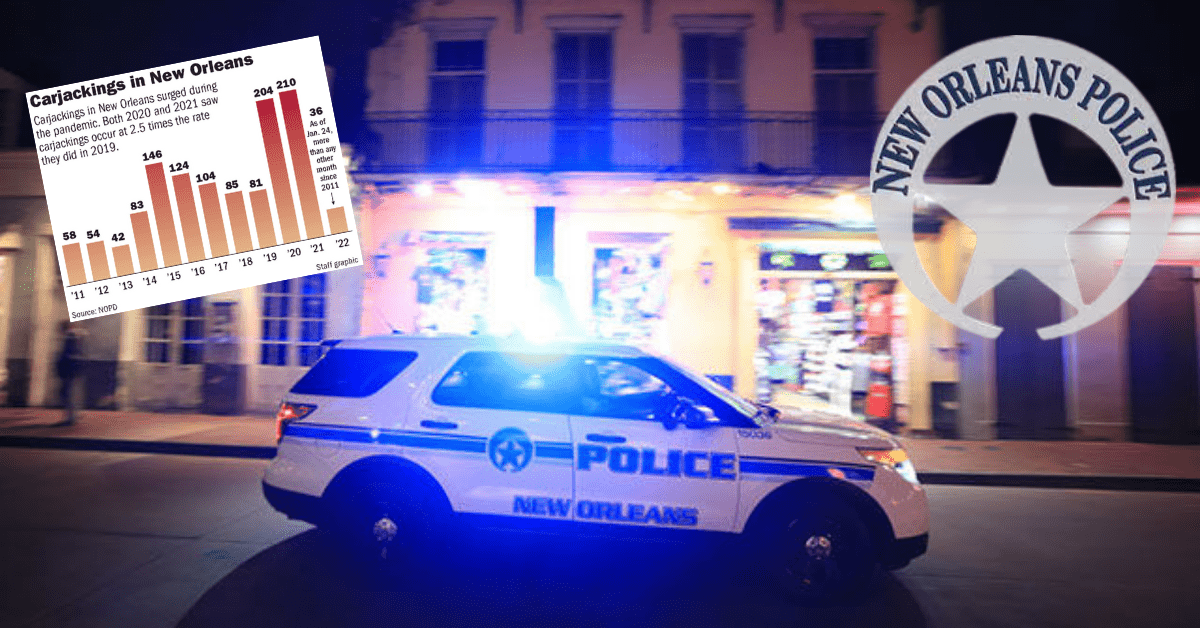 Our Take
The anti-gun crowd often spreads stories like this, calling them instances of 'senseless gun violence' and using it as an excuse to push more gun control.
What they won't talk about is that this teenager wasn't legally able to own a gun, anyway — and thus was ignoring gun control laws already on the books.
Further, not only could those teens not legally buy a gun, they'd committed a felony by stealing them.
These teens were knee deep in broken gun control laws already, but they did nothing to even slow them down.
That said, it always warms the heart to see a law-abiding, responsible gun owner turn the tables on violent criminals intent on causing harm.
Add this one to the 'GGWAG stops bad guy' pile!