A rape and kidnapping suspect in Ohio is still alive after he hilariously failed to jump out a sixth-story window of a hotel.
According to the employee working at the front desk, when the suspect arrived at the hotel with his alleged victim, she did not look well. So the employee subtly asked the woman if she was okay, and the woman indicated she was not. That's when the employee alerted the police.
When the Blue Ash Police Department arrived at the hotel room and knocked on the door, a man named Onjre Damon George answered.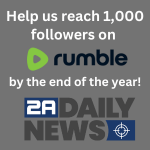 As police were questioning George, the officer can be heard in the video telling him not to "tense up." But George was having none of it and decided to run from the police.
Rather than running into the hallway to try and escape, George instead tried to break through the glass window, six stories up in the hotel.
George failed miserably and bounced off the window instead and only hit the ground in his hotel room. George can be heard groaning after his failed attempt, and the officer on the scene can also be heard laughing at George's attempt.
See the video yourself here:
George asks the officer not to tase him after his failed attempt and eventually is handcuffed.
Police said in a statement that George and the alleged victim knew each other. They also noted that the investigation is ongoing.
According to RT, the Blue Ash Police Department released the following statement, in part:
George was arrested and charged with assault, kidnapping and rape. The victim was transported to the hospital. The investigation is ongoing."
Afterward, the alleged victim also said that George had choked her until she passed out.
According to WKRC Local 12 in Ohio, she also said that George had tried to commit suicide in the room as well by wrapping a cord around his neck.
What do you think would have happened had George successfully made it through the window? Let us know in the comments!