The gun control crowd has been pushing for the disarmament of Americans for decades.
They would love nothing more than to turn the entire country into a giant "gun-free zone." Gun owners know that "gun-free zones" are only going to create more victims as killers prefer places where they think they have the best chance of hurting or killing as many people as they can.
Sadly, Idaho experienced a shooting that killed two people and injured several others, including a Boise Police officer in what would be one of the few "gun-free zones" in Idaho.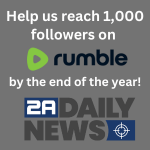 The suspect, who has not been identified at this time is in critical condition, according to the Boise Police Department. 2nd Amendment Daily News will keep you updated on any details we can about the suspect.
The Boise Police officer who was injured was treated at the hospital and released.
Thankfully, a Boise Police officer, with a gun, was there to engage the suspect. Sadly, no one in the mall was allowed to carry their own firearm to try and do the same.
Could a law-abiding citizen have done the same thing as the Boise officer, and much sooner? Of course.
That being said, people have been asking if the Boise Town Square Mall was a "gun-free zone." Of course, most malls across the country are.
If you look on the Boise Towne Square Mall website, you will see the following image showing that firearms are not allowed in the building: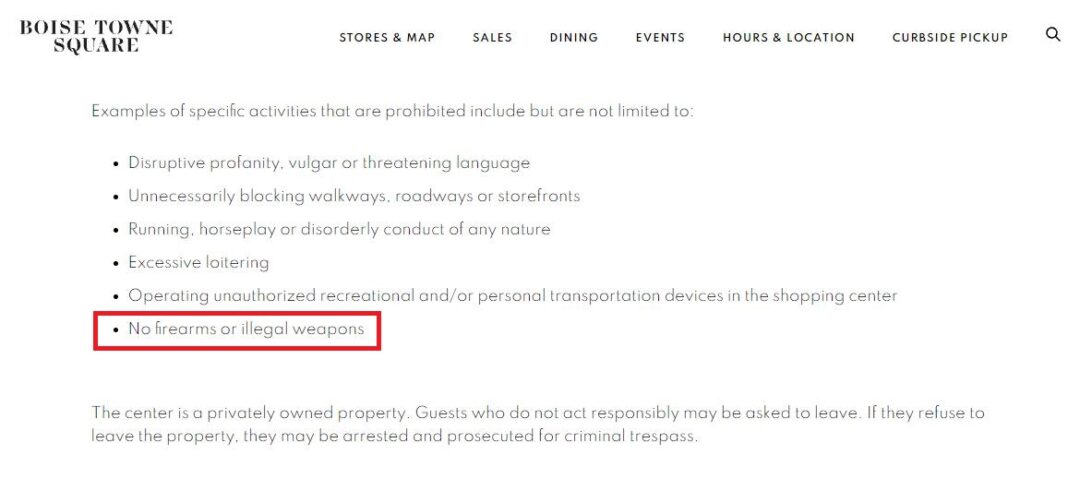 As you can see, the Boise Towne Square Mall also bans guns.
Just like we saw in the Boulder, Colorado grocery store shooting, "gun-free zones" create sitting ducks. If you can't defend yourself, the police are too far away when you need them in a matter of seconds.
The name and other details about the alleged suspect have still not been released at this time. According to the Idaho Dispatch, the suspect is in critical condition.
Do you ever shop in a "gun-free zone?"
Let us know in the comments below.