CHICAGO- Yet another weekend of criminal-charged gun violence ripped through the streets of the City of Chicago under the leadership of leftist gun control supporter Mayor Lori Lightfoot over Mother's Day weekend.
ABC 7 Chicago reported that 23 were shot over the weekend in Chicago, resulting in 6 fatalities.
Among the weekend atrocities was a 26-year-old man shot outside of his mother's house in an incident that killed another man and wounded yet another at about 2:45 p.m. Saturday in the 11600 block of South Lowe Avenue, according to CBS Chicago.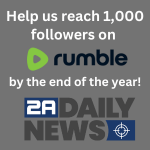 Brandon Slater, 26, and 64-year-old Larry Purnell were killed after someone exited an unknown vehicle that had just pulled up to the residents and began shooting. According to his family, Slater, who had just picked up a cake for an upcoming Mother's Day celebration, was struck multiple times and pronounced dead at the scene, according to CBS Chicago.
"His mother, Diane Archer, was at a Mother's Day brunch, where people were praying for her after losing her other son in December," CBS Chicago reported.
Purnell, a landscaping business owner who was mowing the lawn at the residence before a planned Mother's Day Celebration, was shot in the chest by a stray bullet in the same attack that killed Slater. CBS Chicago reported that a 27-year-old-man was struck in the leg and transported to Advocate Christ Medical Center, where he was listed in good condition.
"It's not good for Mother's Day, but seems to be a Mother's Day thing in Chicago," Street Pastor Donovan Price told CBS Chicago.
No arrests have been made.
In a separate incident, a 20-year-old man was killed while standing in his kitchen when shots were fired into a home at about 9:34 p.m. Sunday in the 2100 block of Maypole Avenue on the West Side, reported ABC 7 Chicago. The man was shot in the back when someone fired into the home from an alley. He was transferred to Stroger Hospital, where he died. No one is in custody.
A 12-year-old boy was shot in the right ankle at about 8:43 p.m. on Sunday in the 3300 block of West 21st Street in the Little Village neighborhood on the Southwest Side, according to ABC 7 Chicago.
The Chicago Police Department said that the boy was standing on the sidewalk when two males began firing shots.
The boy was transferred to Stroger Hospital, where he was listed in good condition. Police provided no further details on the incident, which remains under investigation.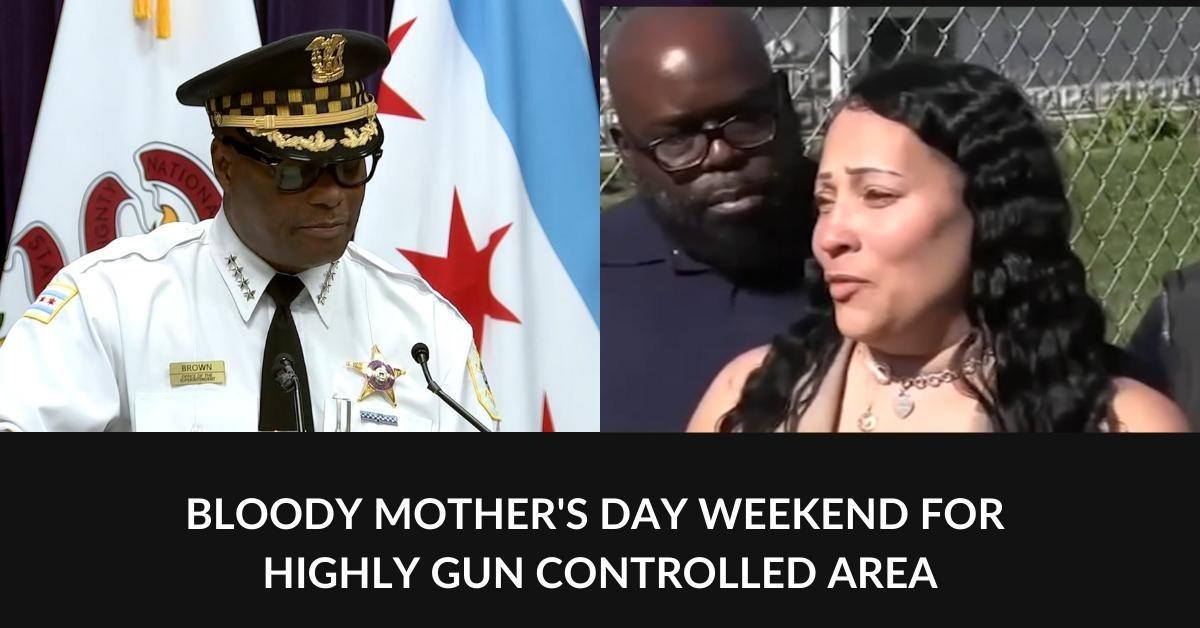 It Never Lets Up
The weekend violence in Chicago came on the heels of two violent crimes that rocked the Lincoln Park neighborhood early Friday morning, one of which resulted in a DePaul University Student being shot three times at the hands of robbers, according to ABC 7 Chicago.
The student, identified as 23-year-old Dakotah Earley, was walking at about 3 a.m. near Webster and Wayne Avenues when an armed robber confronted him.
"Chilling surveillance video shows a white sedan pulling over. The robber gets out and hides around the corner, waiting for the victim as he walked down the sidewalk," ABC 7 Chicago reported.
"Video shows the suspect step out and pointing a gun at the man, demanding his belongings, phone and passcode. There is then a struggle before the victim is shot multiple times, twice in the back and once in the head."
Earley was transported to Illinois Masonic Hospital, where he fought for his life.
The audacity of the robber came as a shock to a neighborhood resident who identified himself as "Dave" to ABC 7 Chicago.
"There was no sense of urgency to leave," "Dave" told ABC 7 Chicago. "After the first two shots loud, the whole neighborhood heard. He wasn't running away, he didn't worry, he had no fear of getting caught."
In an interview with ABC 7 Chicago on Sunday, Earley's brother Dashawn said that Dakotah was still in ICU, with doctors putting his chance of survival at 50/50.
"We're watching our city decline into criminal lawlessness," 2nd Ward Alderman Brian Hopkins told ABC 7 Chicago. "You know there literally is not a neighborhood in Chicago immune from this now. It happens everywhere. It can happen at any time, and it's just terrifying to people. This has to stop."
The Chicago Sun-Times reported that 181 people had been shot and killed thus far in the Windy City in 2022.
OUR TAKE
There is no relief in sight for Chicago residents as their city sinks further into criminal anarchy. There is also no word from the Lightfoot administration on relaxing failed gun-control measures — despite even city councilman screaming for a solution.
We have a solution! Eliminate ineffective gun control laws and allow law-abiding citizens to defend themselves.
There is no solution to the problem of a bad guy with a gun quite like a good guy with a gun.